Sticker & Labels Printing Bristol
Custom Stickers Printing Bristol, UK
Looking for a professional and affordable sticker printing service? Look no further than Printing Mart!
We offer a wide range of printed stickers, perfect for any occasion. Whether you need personalised stickers for a special event or custom vinyl stickers for your business, we can cater to your needs. Our high-quality stickers are sure to impress and our affordable prices make us the perfect choice for any budget.
Stickers will be printed with sharp, clear images and vivid colours.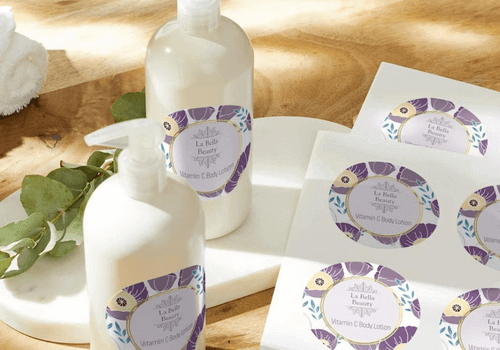 Stickers & Labels Printing In Bristol, UK
It can be difficult to find a good sticker printer that offers quality products and services at an affordable price.
Printing Mart is here to help. We are a reliable and affordable sticker printing company that provides high-quality printed stickers for businesses of all sizes. Our products are made from the highest quality materials and our team of experts will work with you to create the perfect stickers for your needs.
Sticker Printing Bristol | Custom Labels
We offer high-quality custom sticker printing services in Bristol and the UK. Whether you're looking for labels to promote an event, products labels for packaging, or just plain sticker labels with a personal message, we're here to help you every step of the way.
With our Bristol sticker printing service, you can create custom stickers in any shape and size that perfectly reflect your brand identity. We use only the best quality materials and digital printing technologies to ensure that your stickers look great and last for a long time. Our team of experienced professionals can also advise you on the best material and finishes for your project, ensuring that you get the best value for money.
We offer full design services too, so you don't have to worry about creating artwork in-house. Simply provide us with your requirements and we'll create stunning designs that you'll be proud to show off. 
We are dedicated to providing you with high-quality, durable and eye-catching stickers and labels that will help you promote your brand and stand out in the market. Our wide range of sticker printing services includes vinyl stickers, die-cut stickers, biodegradable stickers, custom clear stickers, paper stickers and metallic foil Stickers.
In addition to our Bristol printing services, we also offer label printing such as name labels, products labels printing, address label printing and plain sticker labels.
Our digital printers and materials allow us to print labels in any shape, size and design, ensuring that your labels are unique and eye-catching. As a leading stickers & labelling company near you, we understand the importance of having a reliable and efficient sticky printer, which is why we use only the best equipment and materials.
Our self-adhesive label printers are designed to provide high-quality prints that are resistant to water, heat and fading. Whether you need a name label, packaging label or product label, we've got you covered
.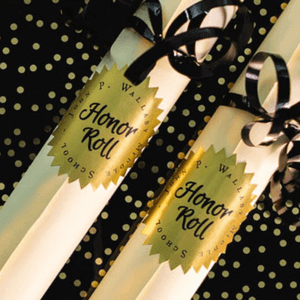 Metallic Foil Stickers
These stickers are perfect for adding a touch of luxury to your belongings. With a shiny metallic finish, these stickers are sure to catch the eye.
They are made from a special material that gives them a unique look and feels, making them perfect for special occasions or for adding a touch of glam to your everyday items.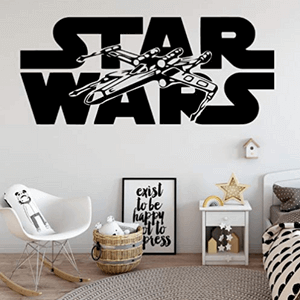 Vinyl Stickers
These are the most versatile and durable type of stickers. Made from high-quality vinyl material, vinyl stickers are waterproof, weatherproof and long-lasting.
They come in a variety of colours and designs, making them perfect for personalizing your belongings or creating custom branding.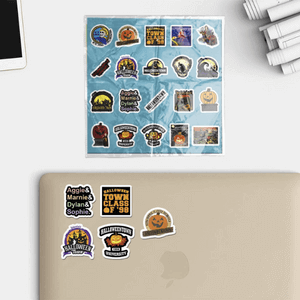 Die-Cut Stickers
These are custom-shaped stickers that are cut into a specific design. Die-cut stickers are perfect for adding a unique touch to your laptop, water bottle or any other surface.
They are made from durable vinyl material and are waterproof, making them suitable for outdoor use.
Bio-Degradable Stickers
If you're looking for an eco-friendly option, bio-degradable stickers are the way to go. Made from materials that decompose over time, these stickers are perfect for those who want to minimize their environmental impact.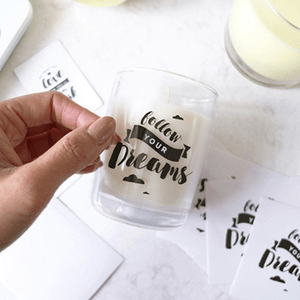 Transparent Stickers
As the name suggests, these stickers are transparent and have no background. They are perfect for adding a subtle touch to your phone, laptop or any other surface. Transparent stickers are also a great option for branding, as they allow the background colour to show through.
Top Rated Printing Services
Professional Sticker Printing Service in Bristol, UK
We offer the highest quality sticker printing that is durable, versatile and cost-effective. Our custom sticker printing can be used for indoor or outdoor applications providing amazing visual appeal and durability – perfect for your brand messaging needs.
Whether you're looking for stickers in bulk or something unique and special, we have a wide range of options to choose from. From one colour sticker prints to full colour sticker instructions and sizes ranging from small labels to large-scale graphics.
Get in touch with us today and see how we can help take your sticker printing needs up a notch!